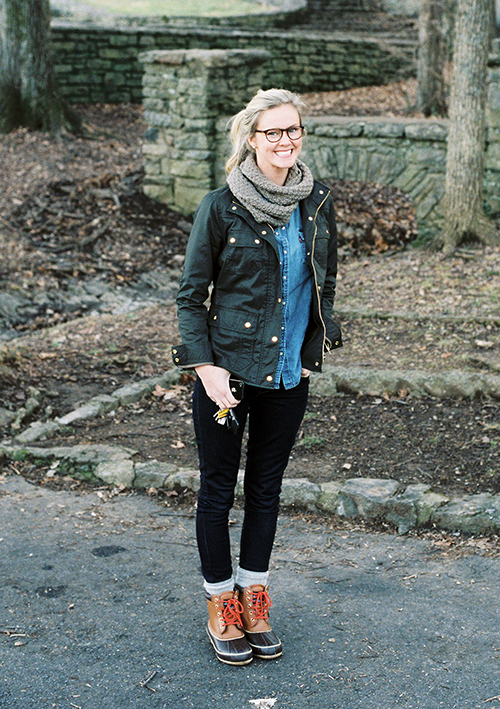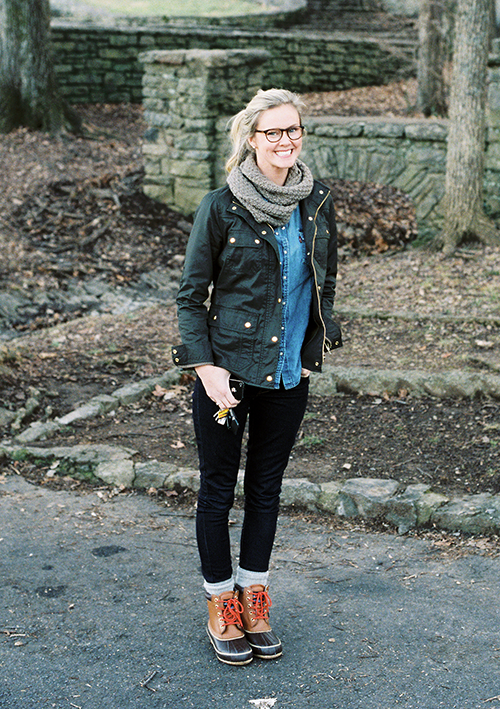 Raised in:
Nashville, Tennessee
Lives in:
Knoxville, Tennessee
Best concert you've attended:
Hands down, Garth Brooks' Flood Relief Concert in Nashville. I was born and raised in Nashville, and the flood that came in 2010 was horrific. Garth Brooks left his Las Vegas acoustic show to come back to Music City and perform 9 sold-out arena concerts, 2 shows a night, donating all the profits to the Flood Relief Projects. Garth hadn't performed in an arena with a full band in years…and his excitement was tangible and contagious. Every single person in that arena knew every lyric, and made sure he heard them singing along. We sat so far away, and yet it was STILL the best concert I have ever been to. He is an incredible performer, and nothing feels better than singing "Friends in Low Places" with thousands of people who all know the infamous third verse. It was flawless.
Now would ya look at that:
Meredith's outfit is "essentially one big Christmas present from Cody (scarf, jacket, jeans, and boots)."
Photographed with a Nikon F100 and Fuji 400H film.