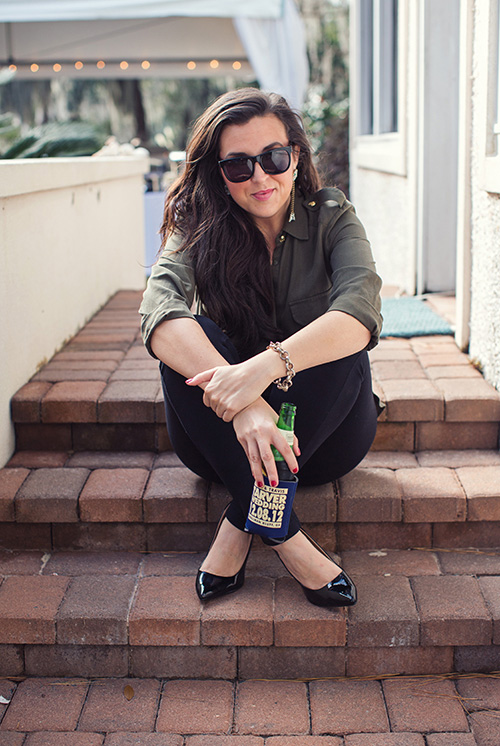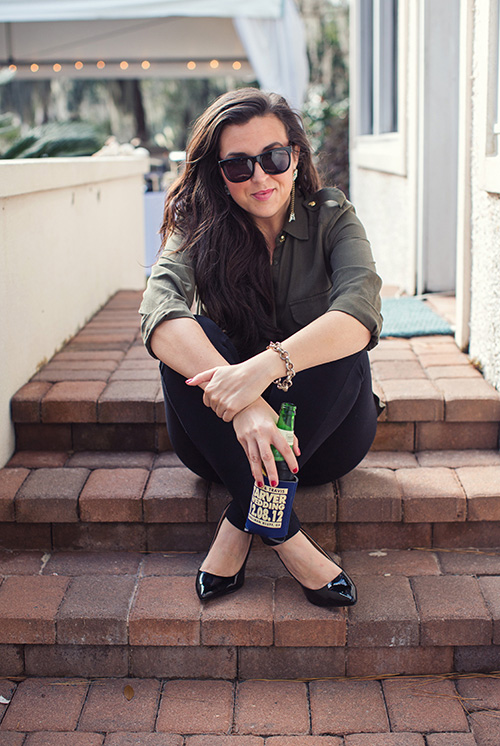 Photographed in Shellman's Bluff, GA
Raised in:
Born in Ft. Worth, raised on the state line of Georgia/Florida.
Lives in:
Atlanta, Georgia
Favorite place to grab a beer in Atlanta:
In my neighborhood, I love to sit bar side at Holeman & Finch. Five bucks gets you a cold Ommegang in a glass.
Now would ya look at that:
You should know JNG by now, as this is her fourth appearance on the blog (but who's counting?) Jess road tripped with us to Shellman's Bluff for a wedding I was shooting, and she was attending. We had a little downtime before the ceremony to enjoy a beer, and had no complaints about it.