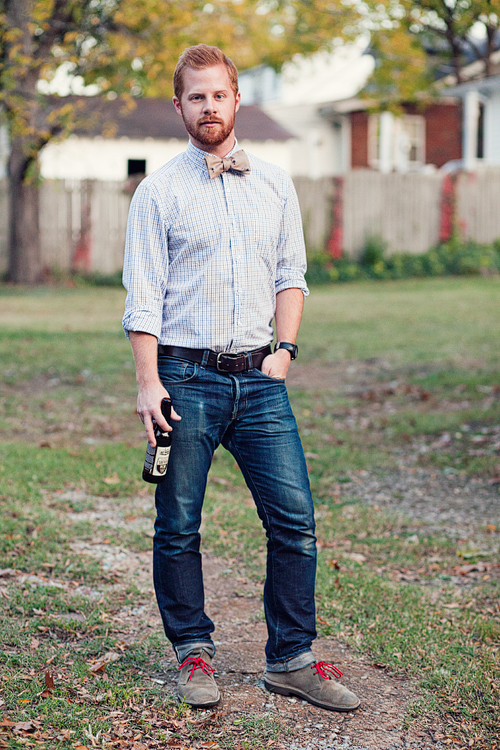 Photographed in Nashville, TN
Raised in:
Spartanburg, South Carolina
Lives in:
Nashville, Tennessee
Favorite family tradition:
Fishing, drinking wine and beer, and eating Wheat Thins and palmetto cheese off my parents dock in Charleston…at sunset.
Now would ya look at that:
Clever title compliments of The Ginger Beard Man himself. Bow tie purchased at M. Dumas & Sons in Charleston, and of course wearing his "Washed Once" jeans. We shot this while sharing a six pack of Lazy Magnolia Southern Pecan and having what we like to call a BPFSY – best photo friend session, y'all.