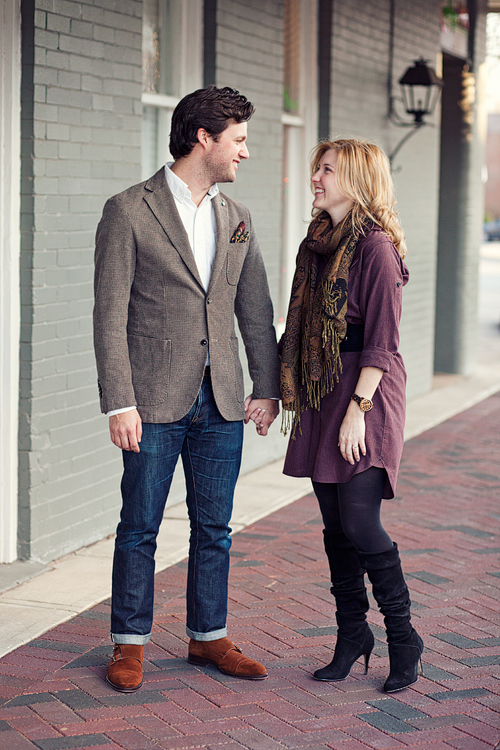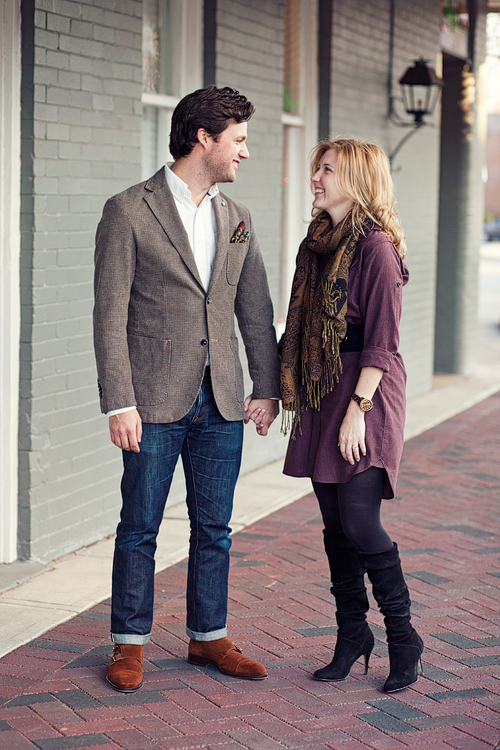 Photographed in Franklin, TN
Raised in:
Him: Nashville, Tennessee
Her: Chicago, Illinois
Lives in:
Splits time at homes in Nashville and Chicago.
Favorite southern city:
Him: Definitely have to be Oxford, Mississippi. While I may be biased having attended Ole Miss, the atmosphere around the town is unmatched by any other place I've ever been. With a top-notch social scene, shopping on the Square, and great food (from places like City Grocery, Handy Andy's, and Chevron…yes, the gas station). I miss it everyday!
Her: Nashville. Hillsboro Village, The Gulch and the 12th South areas of town remind me of some of my favorite "neighborhoody" spots in Chicago with their cute boutiques and tasty restaurants. And Broadway is people-watching at its finest. Nashville will always hold a special place in my heart because it's where I met the love of my life!
Now would ya look at that:
Y'all met Paul yesterday, now add Elise to the picture and you've got a happily engaged couple! This image was taken during their engagement session and we had a blast wandering the streets of Franklin with them.
On Him:
On Her:
Billy Reid Scout dress.
Favorite scarf (a gift from her mom, who found it in a boutique in downtown Franklin).
Cole Haan suede boots.