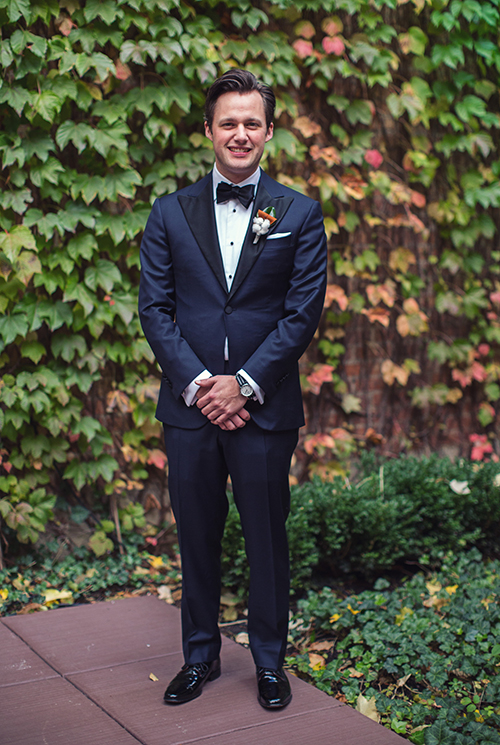 Photographed in Chicago, IL
Raised in:
Nashville, Tennessee
Lives in:
Chicago, Illinois
How the South influenced your Chicago wedding:
Being a Southerner getting married in Chicago, I wanted to have a few Southern elements in the wedding. I went with a cotton blossom as my boutonnière. We also used a lot of magnolia leaves in our floral arrangements. And to top it off, I had to go with a red velvet cake in the shape of an armadillo for the groom's cake (just like in the movie Steel Magnolias).
Now would ya look at that:
You've seen Paul twice here before: once + twice. Mark and I had the pleasure of shooting Paul and Elise's wedding in Chicago a few weeks ago. There was no way I wasn't going to share the best tux I've ever seen in real life on here, regardless of shooting it "above the line." More men should be getting married in Made to Measure tuxedo's. Paul's midnight navy blue tux, shirt, bow tie and suspenders are all from Suitsupply. I love the casual touch of the J.Crew grosgrain strap on his Timex watch (a gift from his parents when he was seven). His shoes are Cole Haan.