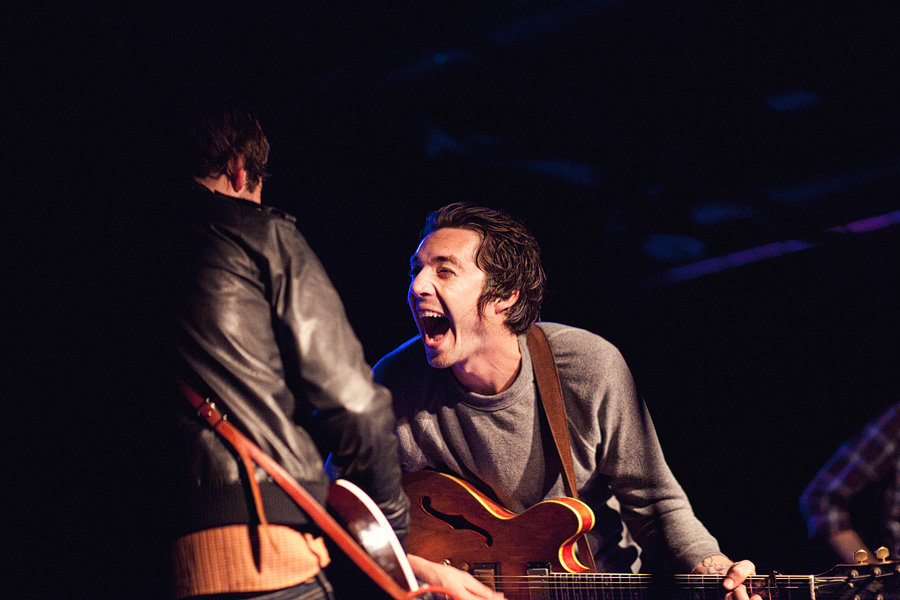 Photographed in Atlanta, GA (2012)
Sadly, I think Augustana is known by most as a one hit wonder for "Boston" from their 2005 album, All the Stars and Boulevards. They've put out 3 albums since then, and their self-titled release in 2011 is without a doubt one of my favorite albums. When I heard they'd be releasing Life Imitating Life in April, I was ecstatic, but also a little nervous. How could they top Augustana? I was worried I'd be incredibly let down after 3 years of falling more and more in love Augustana. 
I have to admit, at first listen of Life Imitating Life, I liked it…but I didn't love it. It was new, and new Augustana music felt a little weird to me. But the more and more I listened, the more I started to love it, and this summer, it's been one of my most played albums. The other night after a summer storm with a sunset that no Instagram account could possibly do justice to, I played "Need a Little Sunshine" with the windows down at full volume at least 15 times in a row. It's quickly becomming my anthem for Summer 2014. That track, and the one below, are my favorites from the album, but the entire thing is truly fantastic.
Stream: "Alive"
Audio clip: Adobe Flash Player (version 9 or above) is required to play this audio clip. Download the latest version here. You also need to have JavaScript enabled in your browser.
Now do yourself a favor and watch Dan Layus talk a little bit about the song and absolutely kill an acoustic version of it.