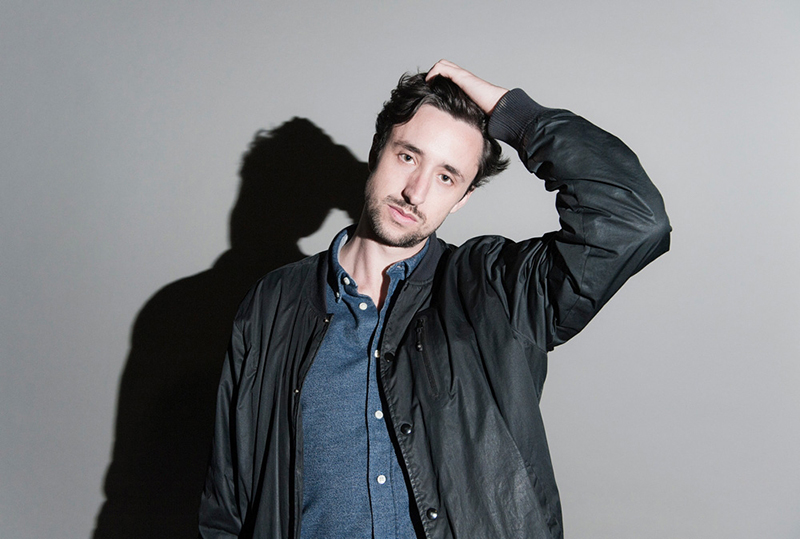 Photographed by Tom Spray
It shouldn't be news to you how deep my love for good R&B jams goes. So when I came across Tom Krell, aka, How To Dress Well, I sort of lost it, and I couldn't believe he'd been hiding from me all this time. His new album "What Is This Heart?" has just about everything I love wrapped in one incredible gift. And bonus points for having dubbing one of the best stage names in the game.
Since my first listen a little over a week ago, it's been my most played album by far. I can't quit it. To directly quote Rolling Stone, his "velvet voice is at his best when he's most vulnerable…His early recordings were grief-stricken and raw; subsequent releases have expanded and refined his sound without ever quite reaching the same heights. Krell's third LP continues to elevate his R&B-inflected music into sonic clarity, though his emotions remain muddled as ever." Velvet voice. R&B-inflected music. I can't stop won't stop.
Stream: "Repeat Pleasure"

Audio clip: Adobe Flash Player (version 9 or above) is required to play this audio clip. Download the latest version here. You also need to have JavaScript enabled in your browser.
Go jam What Is This Heart?
iTunes | Spotify
______
Subscribe to Go Back Down South, a playlist of all the songs featured here.