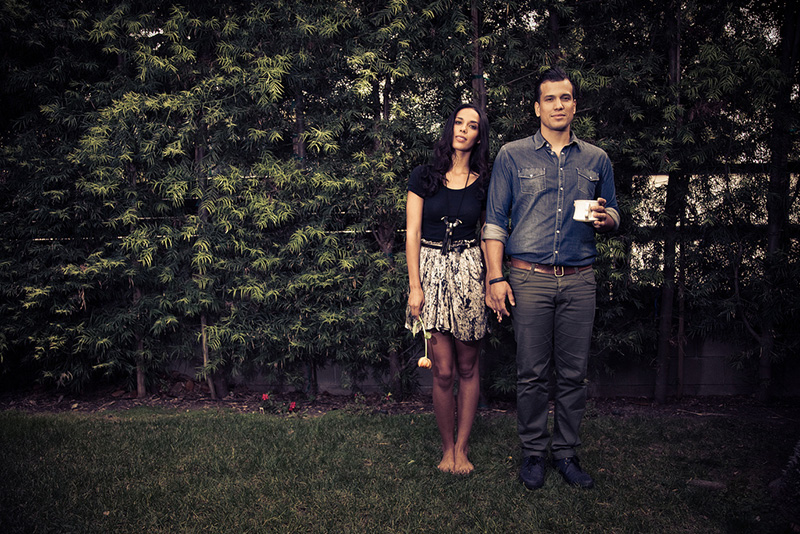 Photographed by Breezy Baldwin
Last week, while Mark was at Catalyst, I got this text from him: Look up Johnnyswim. Musicians. Pretty sweet. From Nashville. I was enjoying a PSL at Starbucks like the rest of 'Merica, working on my laptop, and did so immediately. The only thing Mark got wrong about them was that they aren't pretty sweet – they're really sweet.
The married duo have just got it. Abner was trained at the Douglas Anderson School of the Arts in his hometown of Jacksonville, Florida and Amanda…well, Amanda spent her summers touring the world as a backup singer for her mother, The Queen of Disco…Donna Summer.
As their album played, and I let Mark know that yes, he'd recommended something great, I fell hard for their velvet voices and well crafted lyrics – perfectly displayed in the final track of their EP, "Annie." Then there's the title track "Home," digging into the popular trend of songs about home right now with an upbeat sound, insanely complimenting harmonies, and their simple but heart striking words: "Oh, I love me some home."
The icing on the cake for me was the story behind their band name. I'm a sucker for a fun band name and have a few of my own written down. I know the origins of 6 bands names that are inspiring as well as so many more. A band name truly represents the band, so of course, there's usually a cool story behind it. You know, just in case. Amanda said in an interview with Global Grind that JOHNNYSWIM is "about a guy named Johnny on the movie Jaws. He was trying to get away from Jaws on his raft and his friend yelled from the dock 'Swim Johnny, Swim!'" Amazing.
Stream: "Heart Beats"
Audio clip: Adobe Flash Player (version 9 or above) is required to play this audio clip. Download the latest version here. You also need to have JavaScript enabled in your browser.
Be excited – you can download Home, Vol.1 for free on their website.
Bonus: they perform new material (and covers!) on their New Music Mondays installment over at their YouTube channel.