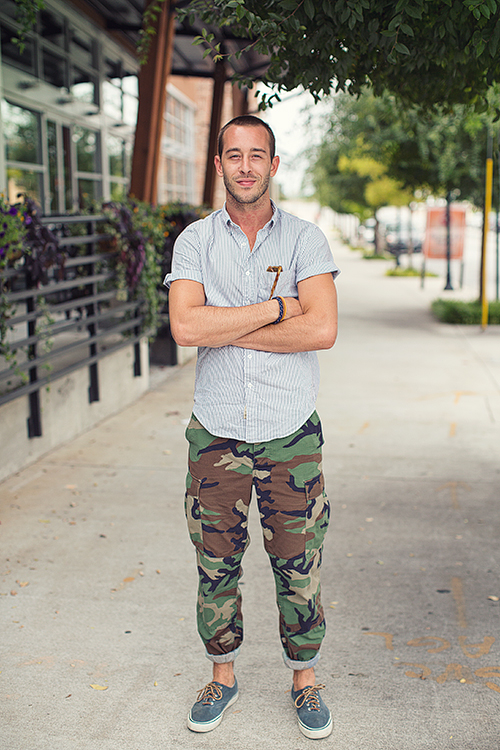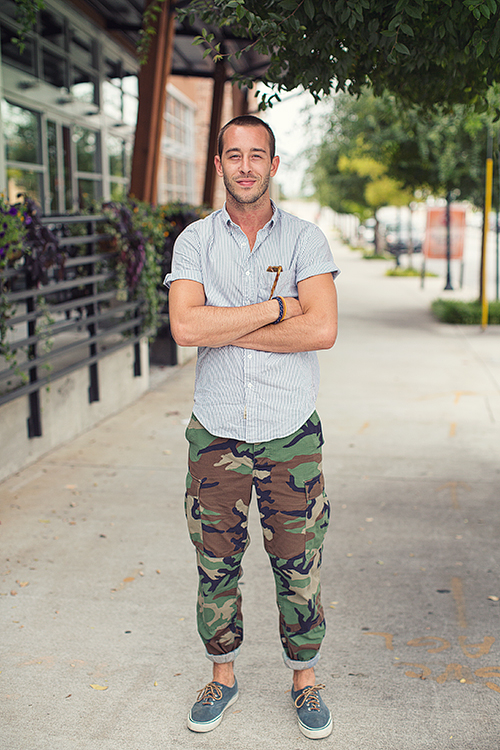 Photographed in Atlanta, GA
Raised in:
Sardis, Mississippi
Lives in:
Jupiter, Florida
Favorite spot in Georgia:
I have several favorite spots (Atlanta, Athens, Savannah), but one stands out. There's a little town in North Georgia that my buddies and I escape to every Labor Day weekend called Blairsville. We stay in a cabin overlooking the mountains and it's really peaceful.
Now would ya look at that:
Only Sanders Bolkhe could pull off camo cargo pants for me.