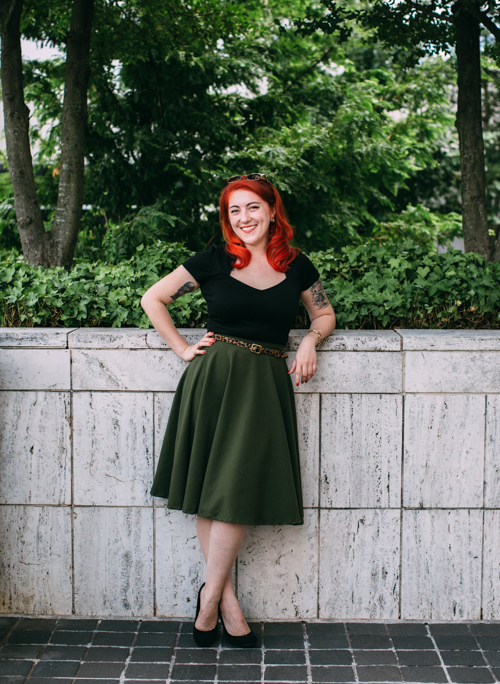 Photographed in Atlanta, GA
Raised in:
Army brat, so all over the U.S. I spent many years in Newnan, GA but consider Atlanta my home.
Lives in:
Atlanta, Georgia
Favorite cocktail on your current menu:
Tikicillin: Chamomile Scotch, lemon, Thai Syrup, Ginger beer concentrate, Yellow Chartreuse, Laphroaig, coconut.
Last drink you ordered:
50/50 Gin martini, 2 olives.
Now would ya look at that:
Meet Mercedes O'Brien, Cocktail Coordinator of Kevin Gillespie's Gunshow and Revival. She runs the cocktail program for Gunshow and consulted/built the menu for Revival. I snapped this while shooting the All-Girl Army: Atlanta's Baddest Women Behind the Stick story for The Love List.