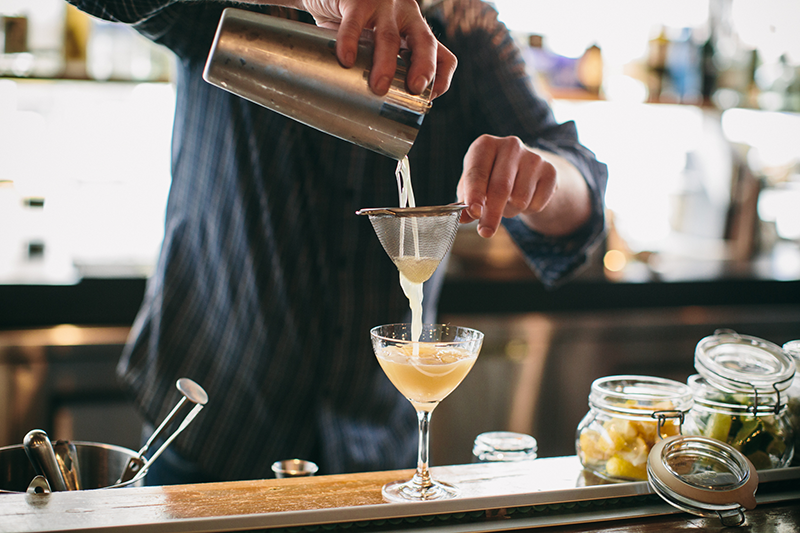 Raised in:
Johns Creek, Georgia
Lives in:
Atlanta, Georgia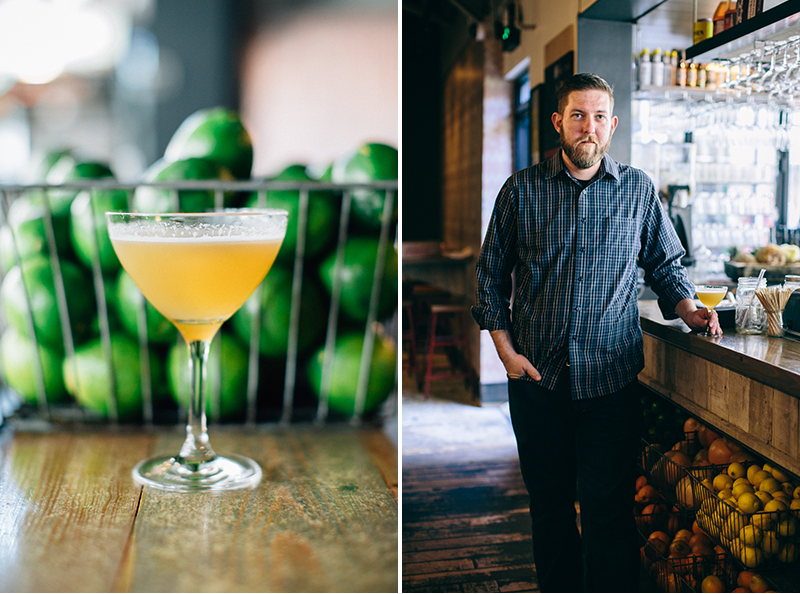 Tell us about the drinks you'll be making at the 39 x 43 Pop Up:
The cocktails are…
Prince of Thieves - Cathead Vodka, Tarragon-Celery Seed Syrup, and lemon juice. It's light and refreshing and the tarragon adds a nice little cooling effect.
Forced Purpose - Four Roses Bourbon, grenadine, grapefruit juice, and Scrappy's Cardamom Bitters. This one is really easy to drink. I have a special grenadine recipe that is part cooked, and part cold-infused with the pomegranate and the cardamom plays well into that.
Now would ya look at that:
Meet Kevin Bragg, bar manager at Seven Lamps. He graciously whipped up his Sword of Orion for me (Pyrat XO rum, grilled pineapple-szechuan peppercorn syrup, lime), currently on their bar menu.