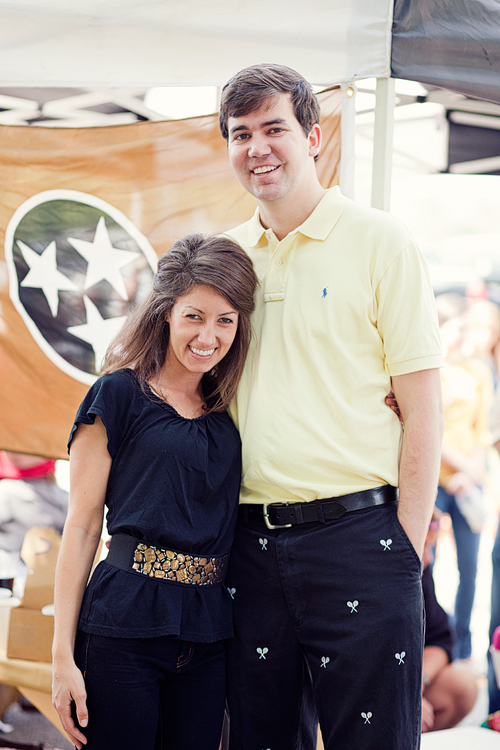 Vanderbilt Alum (him), TCU Alum (her)
Raised in:
Him: Atlanta, Georgia
Her: Houston, Texas
Lives in:
Nashville, Tennessee
Favorite football game attended:
Him: My senior year, the 2008 Auburn vs. Vandy in Nashville, 14-13 Vandy victory, College Gameday came to Nashville, and the victory made us 5-0 and ranked in the top 15.
Her: I love all the games, but most recently loved the Vandy/Ole Miss game because I predicted correctly that Vandy would whoop them!
Now would ya look at that:
Besides the cute couple? Volunteer Traditions black and gold Tennessee flag behind them.