Welcome to our newest series, Take Me Home.
Mark likes HGTV almost as much as ESPN, and I like watching him turn tree trunks into side tables, pallets into TV stands, and pipes into bookshelves. This series was his vision, and one that I loved the minute he pitched it. We love houses, old and new. We love antiques, repurposed items, and shiny new things. We love decorating. We love stories. And we love how all of these things together encompass home. To be honest, it wasn't until we moved to Georgia that I fell hard for this word. When we moved here, we became home owners, visited my first antique store, and everything changed. I thank the South for a lot of things, and among the frontrunners is my fascination with home – as a noun and a verb.
So here we go…
___________
Location: Birmingham, Alabama
Built in: 1909
Owner: Andrew Hull
Purchased in: May 2009 – on it's 100th anniversary.
Decor inspiration: My decor, for lack of a better word, is very eclectic. I love Victorian furniture and design and Art Nouveau paintings and detail. I am very interested in the history of Americana, primarily the American South, but have many eastern influences as well. My chandeliers are hand punched bronze fixtures from Cairo (purchased from eBay). My backsplash in the kitchen is Mexican tile, and I have many fabrics and textiles from India, Pakistan, China, and Africa. Most all of these originated from my Aunt, Susan Hull Walker, who is an artist, weaver, traveler, collector, and all around mystic guru. She weaved the four pieces hanging in the dining room.
Describe your home: I'm not sure how I would describe my house. Immediately I loved it because it felt like me. I have never been one to describe art, my own or others', and that's exactly what I think it is, a piece of art. I read an article recently that said that when a home is finished, it is dead. So, I guess that is how I would describe it. It is a working piece of art, maybe an artful piece of work, that I have the pleasure and privilege of enjoying  and trying to improve for the future.
What we love most about this house: The fact that everything we said "I love that" to had an epic story, the family photo wall (covered with his immediate and extended family dating back to the turn of the century), and his sweet dog.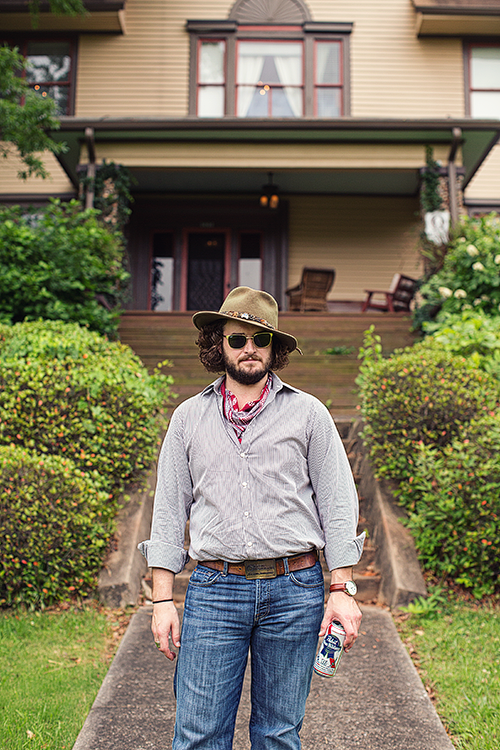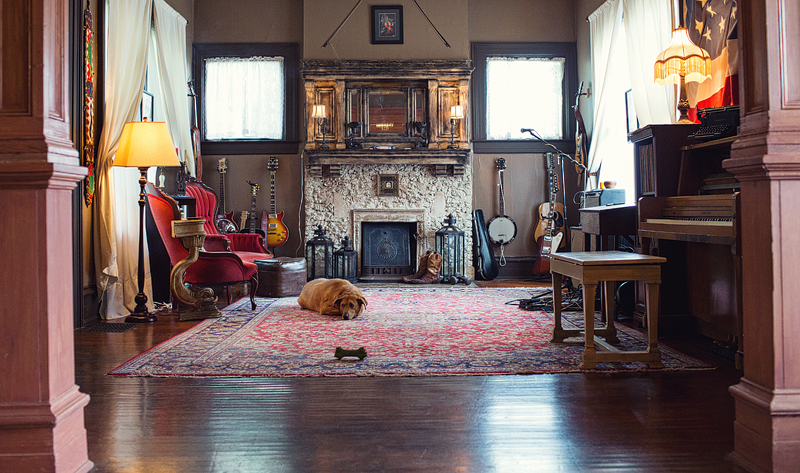 The 20′ American flag was purchased at What's On Second in downtown Birmingham.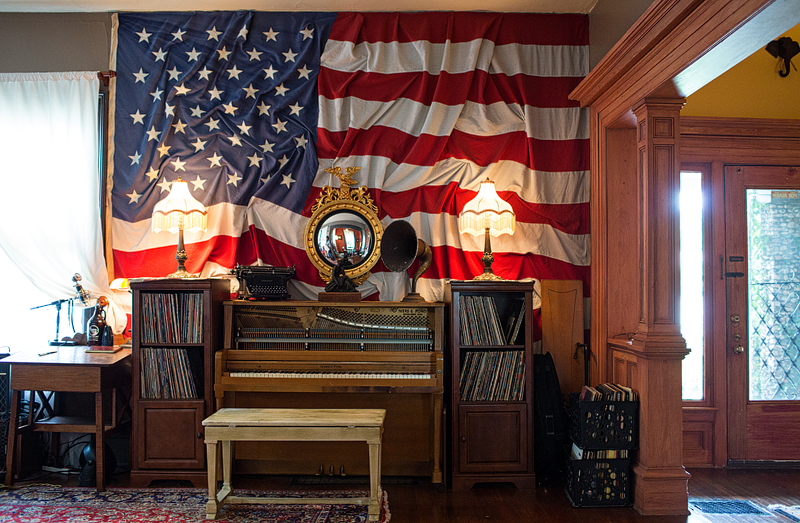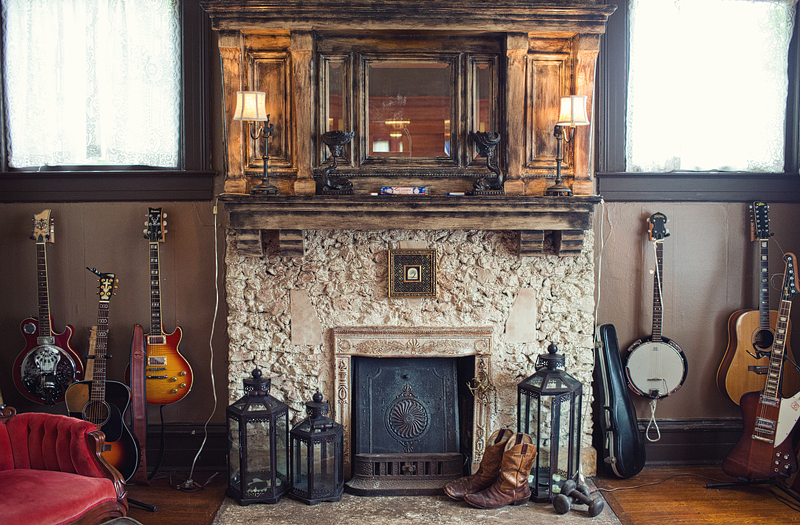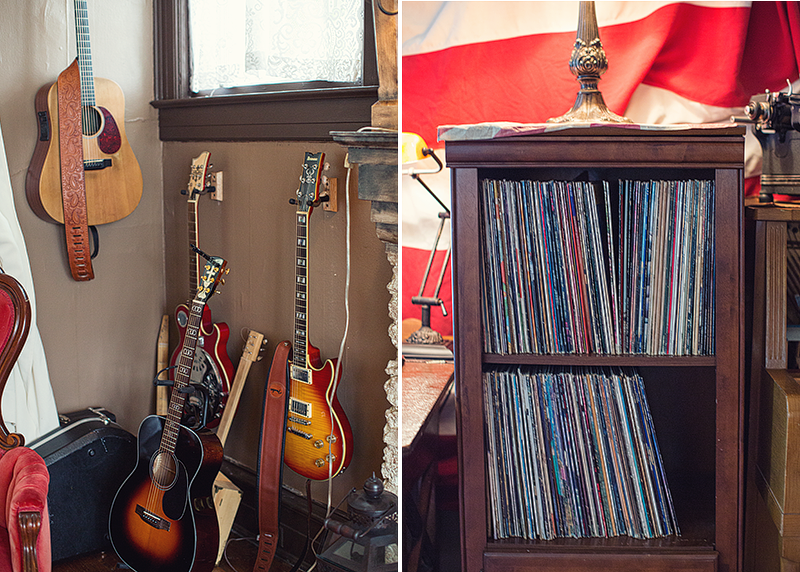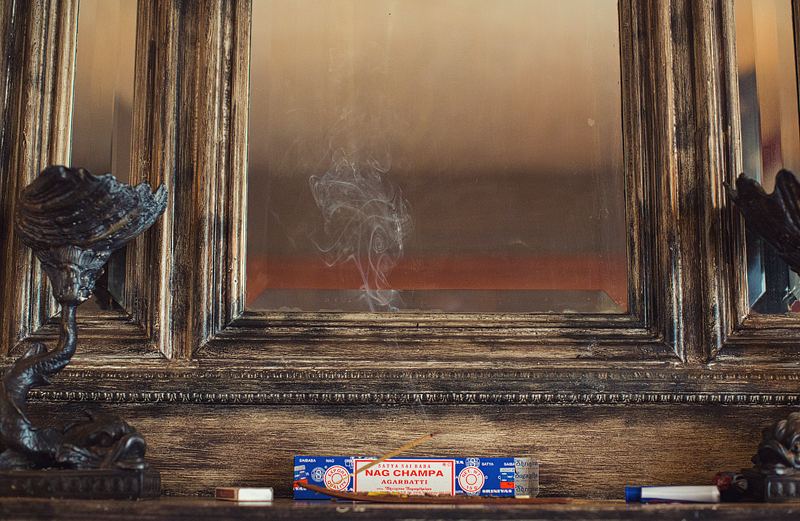 The pillow on the chair below was made by Andrew's Aunt from fabrics she brought back from Afghanistan. Her company, Illominata, sells both her own creations as well as those of native artisans from around the world.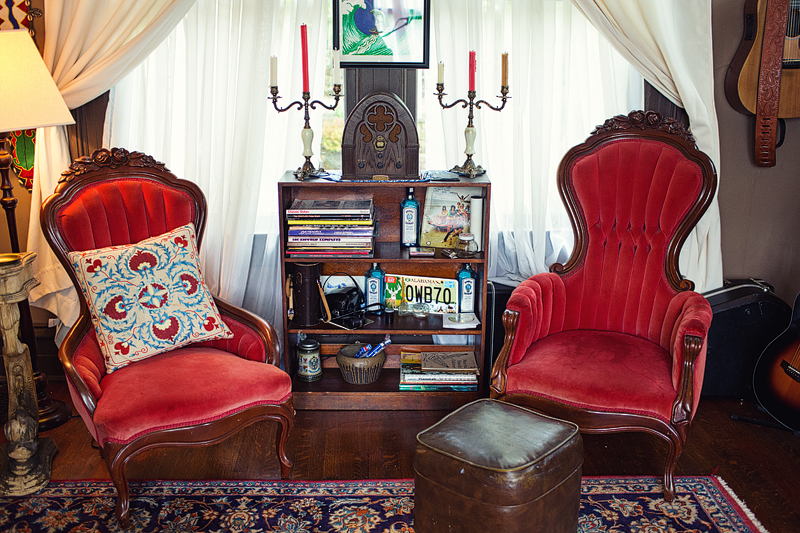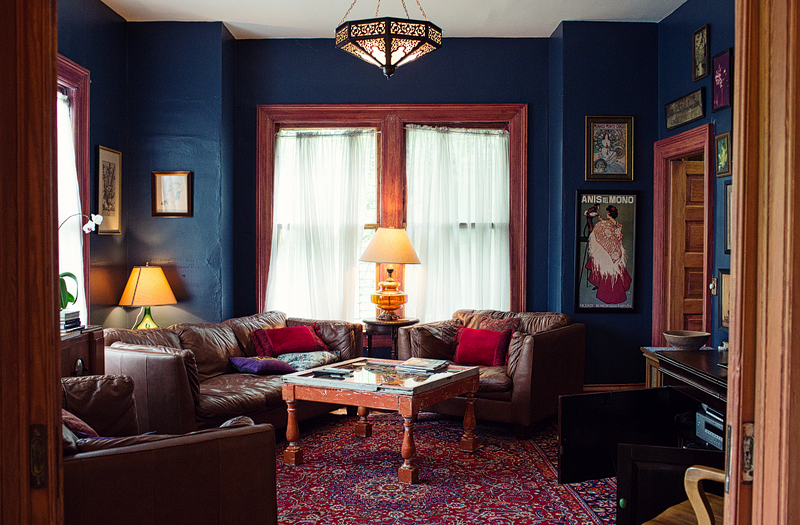 Andrew built this table from a window he removed from the kitchen during renovation, with antique columns for legs. Everything under the window on display are things that he collected on a 2 month visit to Europe (a collection of beer coasters, stickers, patches, museum tickets).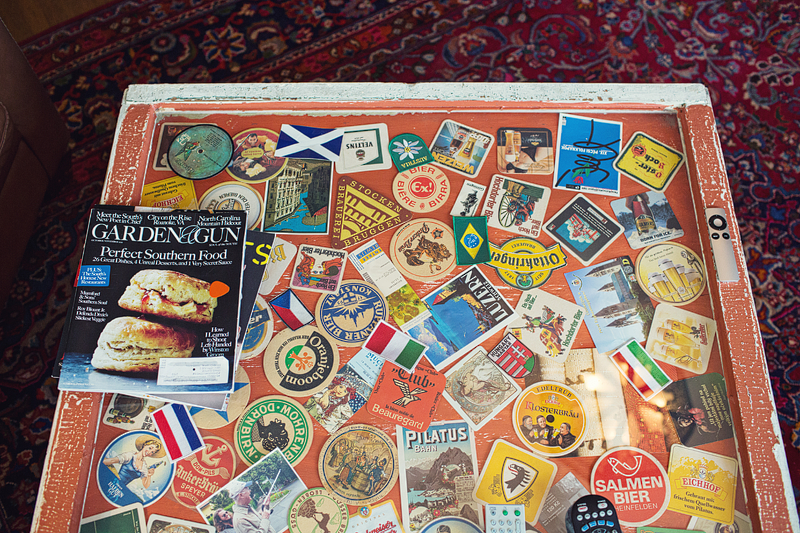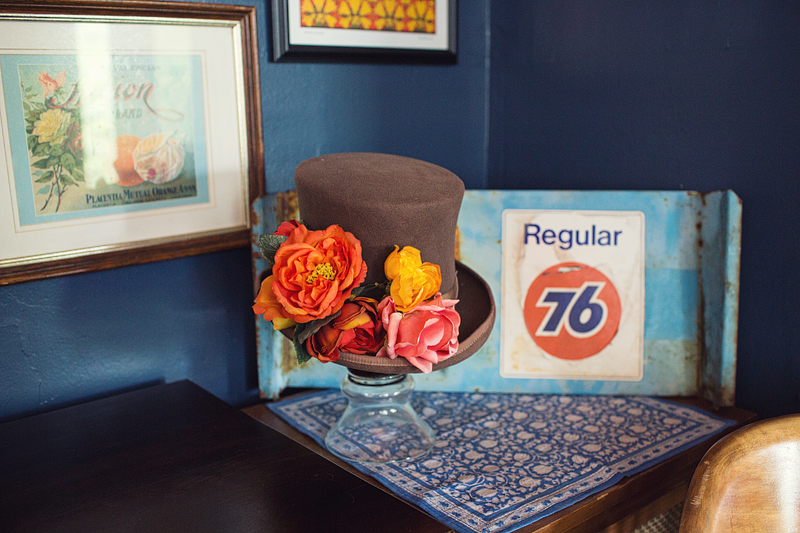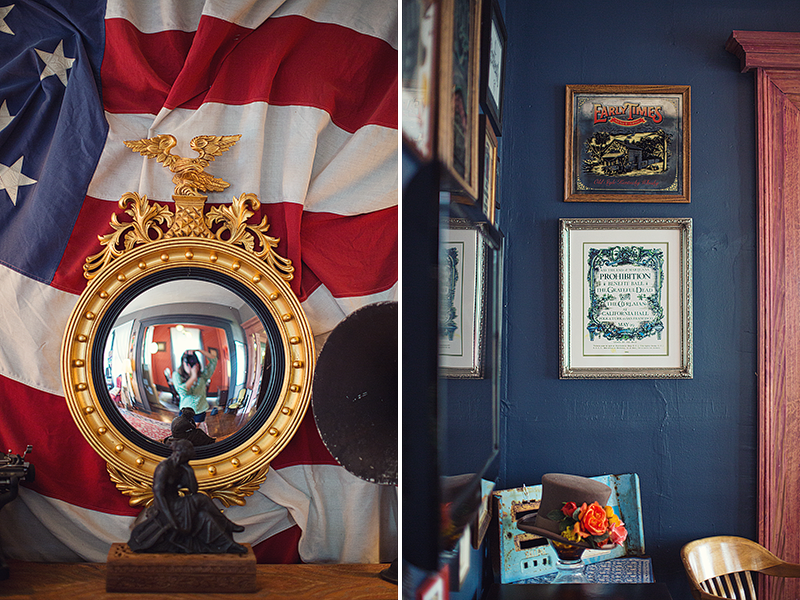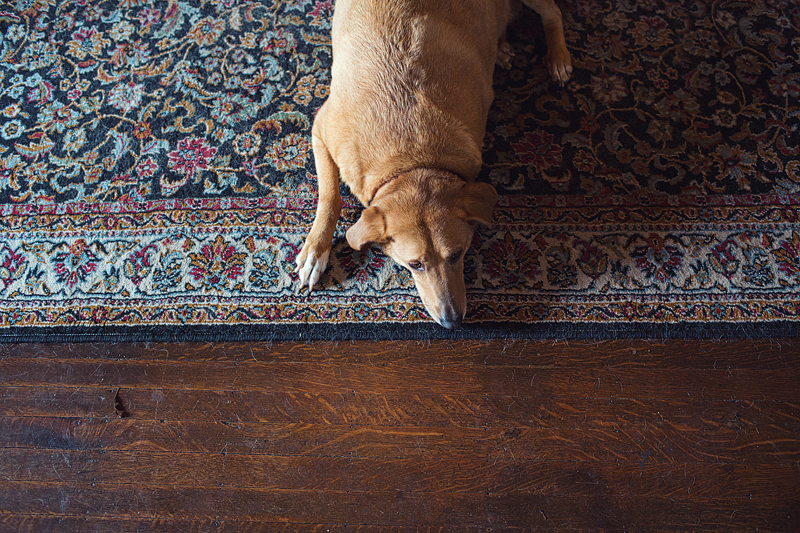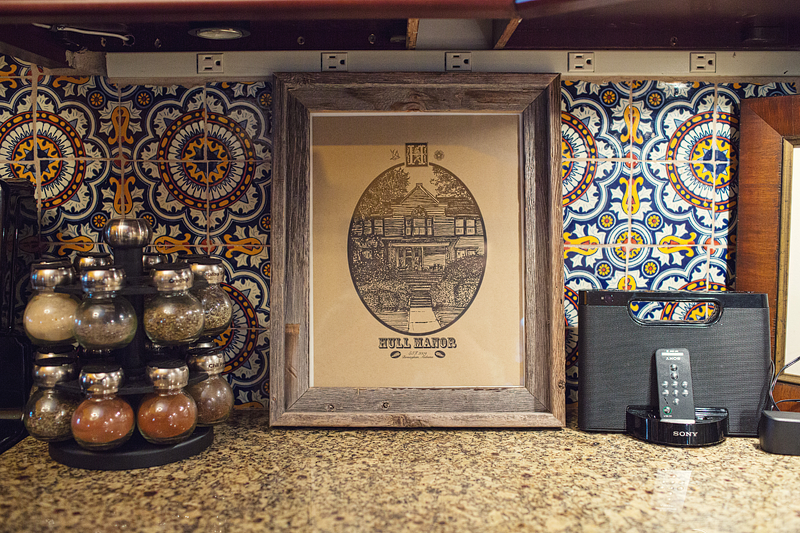 The "Hulls House" sign was made by Andrew's grandfather. He made it for his grandparents when he was 14.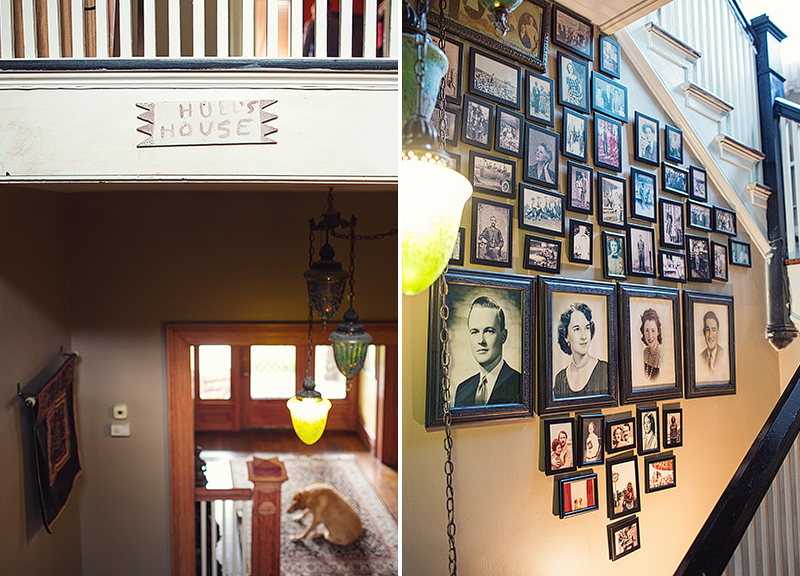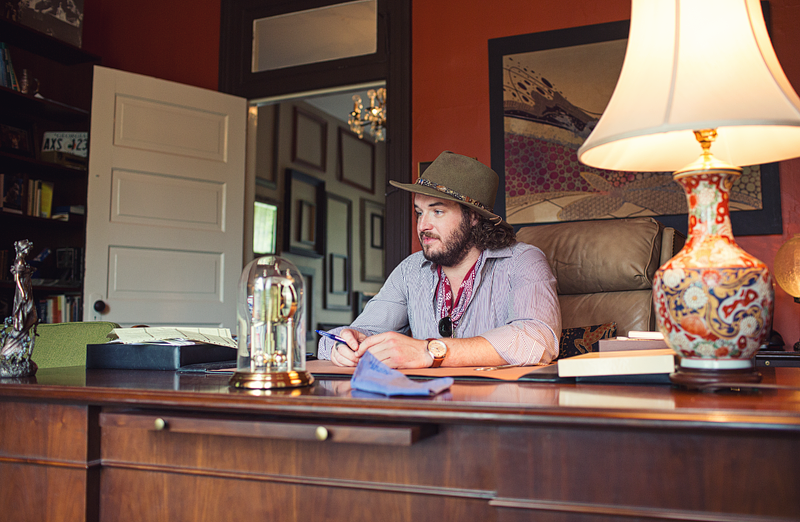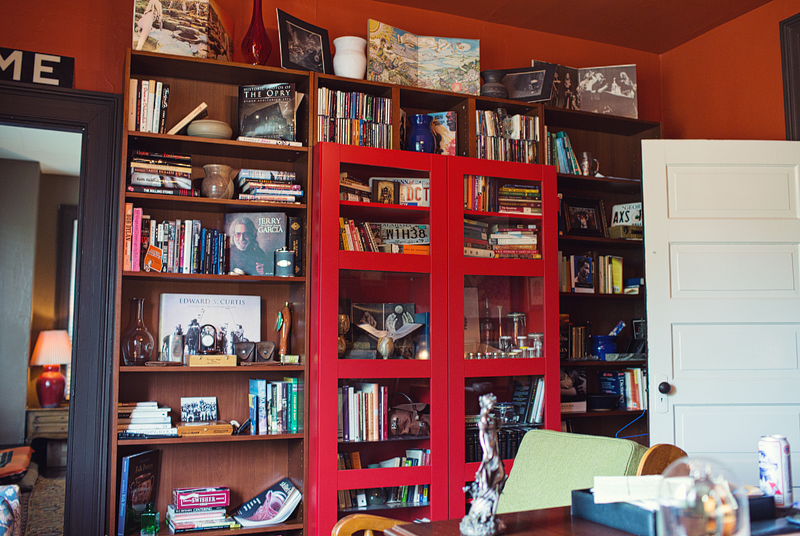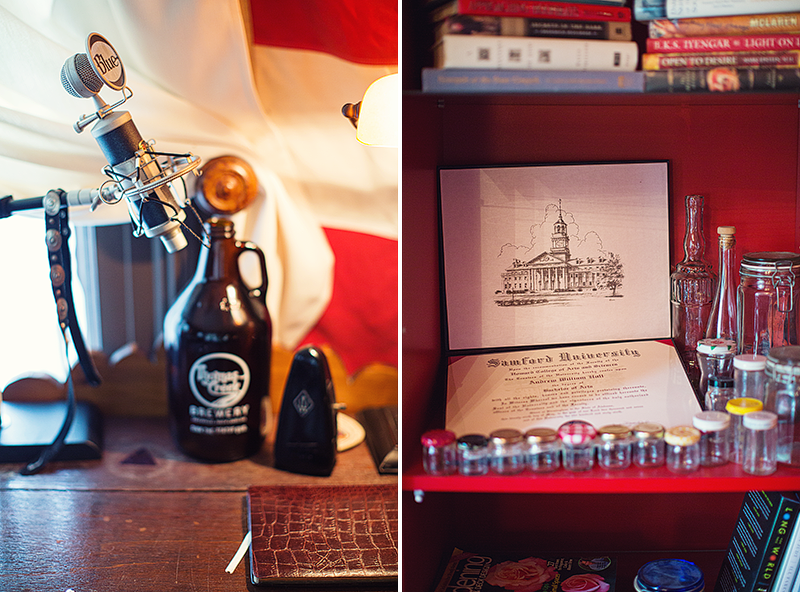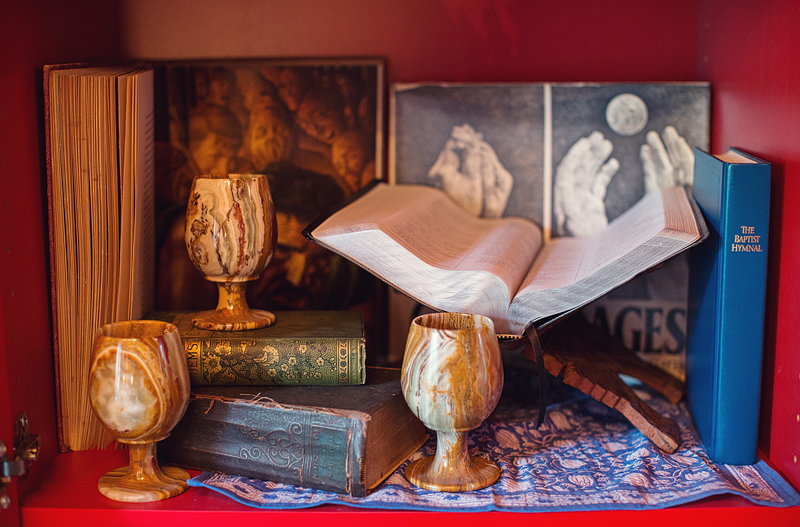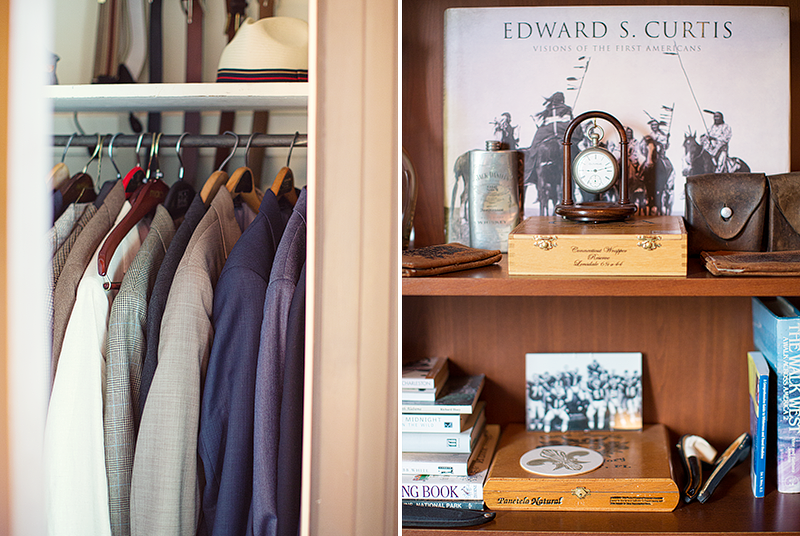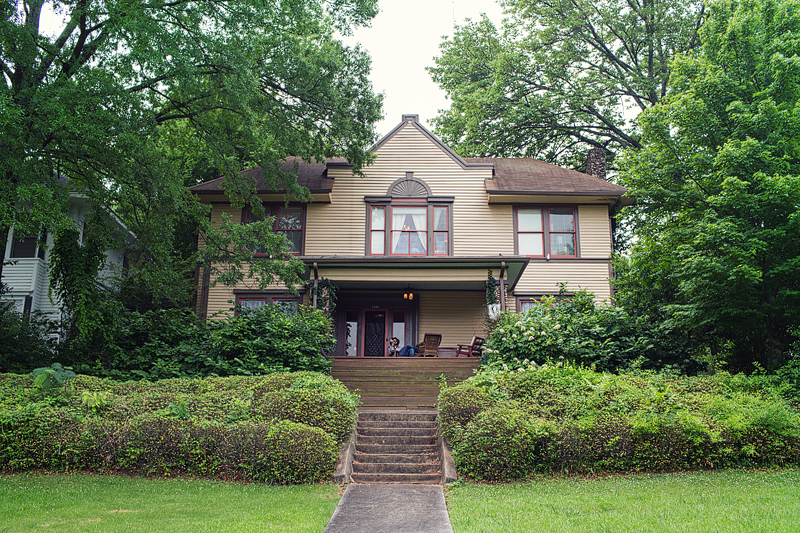 A huge thank you to Andrew for letting us into his home and telling us great stories.
A second thank you to Nick Barnes for introducing us to Andrew.